CARE and CLEANING FOR YOUR MARJORIE BAER ACCESSORIES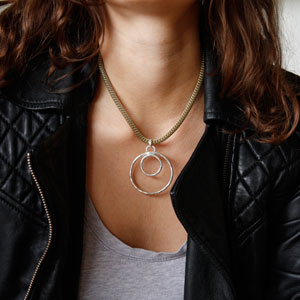 We do our best to ensure that Marjorie Baer jewelry does not require further upkeep. We use a lacquer that prevents tarnish and is water and scratch resistent. It is unfortunate but in some cases this lacquer can deteriorate. We have found that repeated exposure to water, soap, salt, hairspray, chlorine, and sunscreen can cause damage. If exposed to any of there substances, rinse the item and pat it dry. Let it dry thoroughly.
If your jewelry should need refinishing, it is best to send it to us. The fee is $5 per item and normally takes about 1-2 weeks. Your pieces will come out looking brand new.
To send your jewelry to us:
Package using a small box or padded envelope to protect from postal machinery
Include your name, return address, phone number and number of items to be cleaned
Marjorie Baer will pay the return shipping
Please include payment in your shipment
Please let us know if the repair is a rush, or if it needs to be back to you by a certain date.
More Information About Marjorie Baer Accessories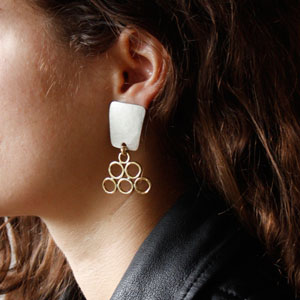 Posts are surgical steel. Ear wires are brass plated with silver or gold. Clips are brass. Materials we use in the jewelry pieces are brass, copper, sterling silver, glass, wood and plastic. No lead or nickel used.
Earrings can usually be changed from clip to post, or vice versa. The charge is $5.00 plus shipping.
RETURN & REPAIR POLICY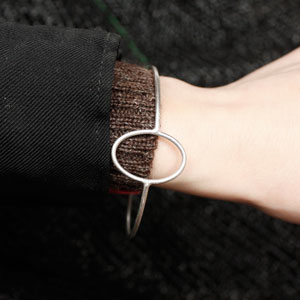 All items ordered and received damaged upon delivery can be returned for repair or replacement.
All items damaged after receipt by the customer or by normal wear may be returned for repair or replacement with authorization.
Return shipping to Marjorie Baer Accessories is not credited, but we pay return shipping to customer. Repairs normally take four weeks from the time we receive the item until we ship it back. Please let us know if the repair is a rush, or if it needs to be back to you by a certain date.
It is possible that old discontinued items returned for repair may not be able to be repaired or replaced, as the parts might be unavailable. Return shipping to customer will be charged.
Credits will no longer be given for damaged items.